In 1973 Richard Routley and Val Routley (later Val Plumwood) published the 'The Fight for the Forests'. The subtitle says it all:  'The takeover of Australian forests for pines, wood chips and intensive forestry'. The Routleys identified a 'wood production ideology', focused on providing cheap wood for private industry, obsessed with self-sufficiency and determined to become a large woodchip exporter -- this all to be achieved by destroying some of the most beautiful and interesting forests in the world.
The ensuing conflicts have been playing out around the country ever since.  And still are. The singular achievement of RFAs has been to suppress coverage of forests as a national environmental issue, driving the focus of campaigns to states instead - exactly as intended.
Below are glimpses of just a few of the many hundreds of forest campaigns of the last 20 years.  We owe a huge debt of gratitude to the tens of thousands of people who have fought for the forests in the bush, the courts, the parliaments and the community.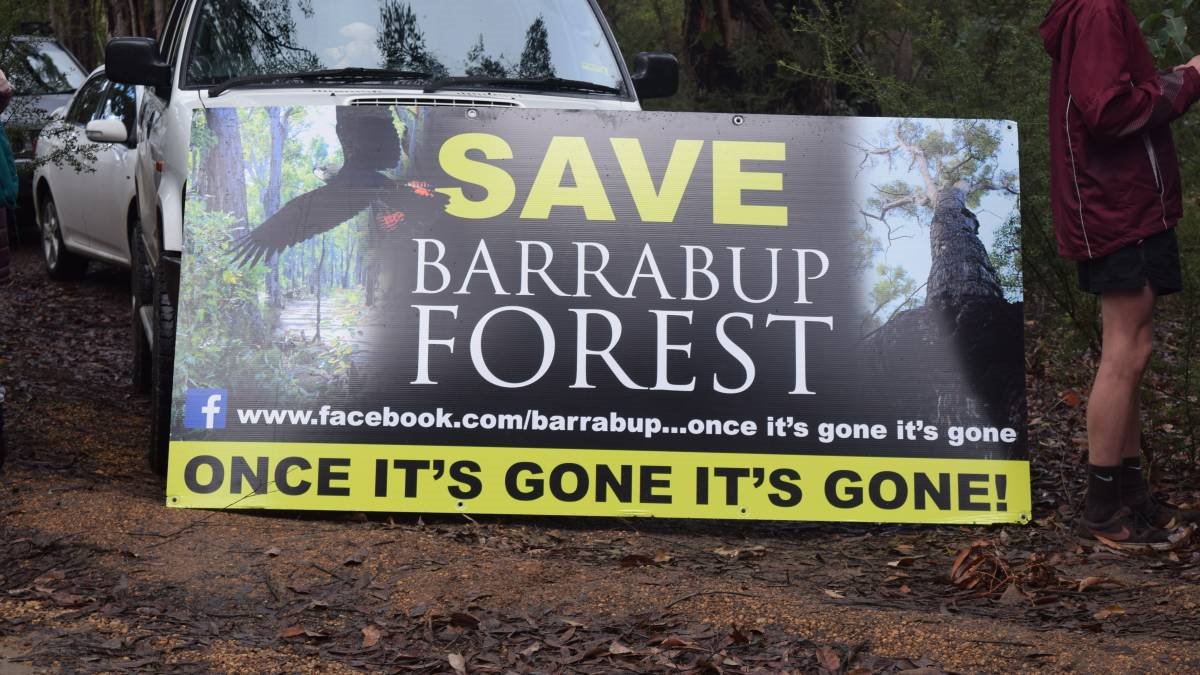 Barrabup 2017
Barrabup, near Nannup in south-west WA, slated for logging until the community stepped in.
Goolengook 1997-2002
Goolengook in the heart of East Gippsland, the site of Australia's longest-running forest blockade. Logging started on World Environment Day 1997 just four months after the RFA was signed  Environment East Gippsland
Mumbulla, Eden region 2016
Artists have been central to forest  protests - musicians, designers, visual artists, actors, writers, photographers and more
COAG demo 2012
In 2012 the Council of Australian Governments (COAG) adopted a Business Council plan to hand all environmental decisions to the states - as the RFAs do for logging. Protests followed
Reflex 2015
Nippon's Maryvale pulpmill turns Central Highlands ash forests into reflex paper. Market campaigns are one way to fight back
Tarkine 2017
The Tarkine/Takayna in north-west Tasmania, home to Australia's largest tract of cool temperate rainforest and threatened by logging and mining
Observer Tree 2011-13
In 2011 Miranda Gibson began her 451 day tree sit high in the Observer Tree in Tasmania's southern forests, now protected as World Heritage.  The Observer Tree
Eden chipmill blockade 2011
Protesting against the Eden chipmill and plans to burn so-called forest 'waste' for energy
Citizen science, East Gippsland 2017
Citizen scientists play a critical role collecting evidence that governments can't or won't look for. Their work has underpinned numerous court cases
Lewin Forest, WA 2017
Another stunning forest in WA still standing thanks to community vigilance
Gunns 20, 2004-10
In December 2004 Tasmanian logging giant Gunns Ltd sued 20 environmentalists for conspiracy, a classic SLAPP suit (strategic litigation against public participation). The case took a huge personal toll on those sued but in the end Gunns was the loser - it went under.  Gagged
End RFAs, 2017
RFAs have passed their use by date - time to throw them out